Thermaltake Versa H13 No Power Supply MicroATX Case, Black (CA-1D3-00S1NN-00)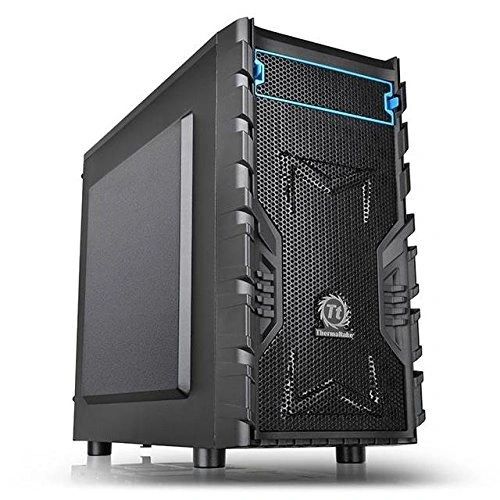 Thermaltake Versa H13 No Power Supply MicroATX Case, Black (CA-1D3-00S1NN-00)
Designed for gamers, perforated top panel build for easy heat dissipation and rapid Air intake for maximum ventilation. The heightened foot-stands at the bottom help to enhance airflow.

Innovative 5.25" & 3.5" tool-free Drive bay design minimized the hassles of installing/removing. Dual Drive bay Concept "1 + 2", a perfect ratio for accessory and storage devices.

Standard equipped with one 120mm rear Turbo fans along with optional 2 x 120mm intake fans as well as 2 x 120mm exhaust fans optimizes system ventilation.

Users are capable of building up a high-end solution including a 240mm radiator liquid cooling system with long graphic card.
The cable routing gap provides easy cable management, hiding cables behind motherboard tray to ensure smoothness for building the chassis.